Weddings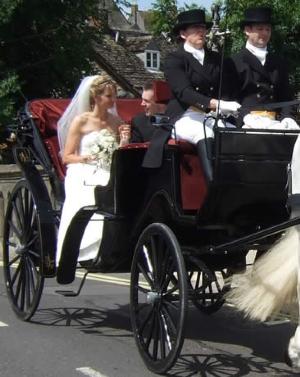 There is no more romantic way to travel to and from your wedding than by horse and carriage, driven by a fully liveried coachman and footman.
Much time, effort and preparation will go into providing you with the most exquisite horse and carriage for your special day. The carriage can be hung with ribbons and flowers at your request to reflect the colour, style and theme of your wedding.
The drive to your reception will give you some quiet time on your own to relax, sip champagne and enjoy each other's company as a married couple.
Contact Carriages by Midnight to arrange your special day.